Dear Whitehorse Chamber Members,
On behalf of the Whitehorse Chamber of Commerce organization, we would like to thank you for your support throughout the past year: support that enables the Chamber to be a valuable resource and a trusted voice for Whitehorse businesses.
 
Your continued commitment to the Chamber enables us to:
Stimulate the local economy through programs, events, and services that spotlight area businesses, promote business activities, and support entrepreneurs;
Advocate for the private sector by building positive relationships with all levels of government to promote a pro-business climate and adopt positions that effect public policy; and
Connect businesses to the community through our Buy Local Campaign that shares and promotes local business services and initiatives, which is especially important during COVID-19. 
---
Read Executive Director's Letter to Membership
---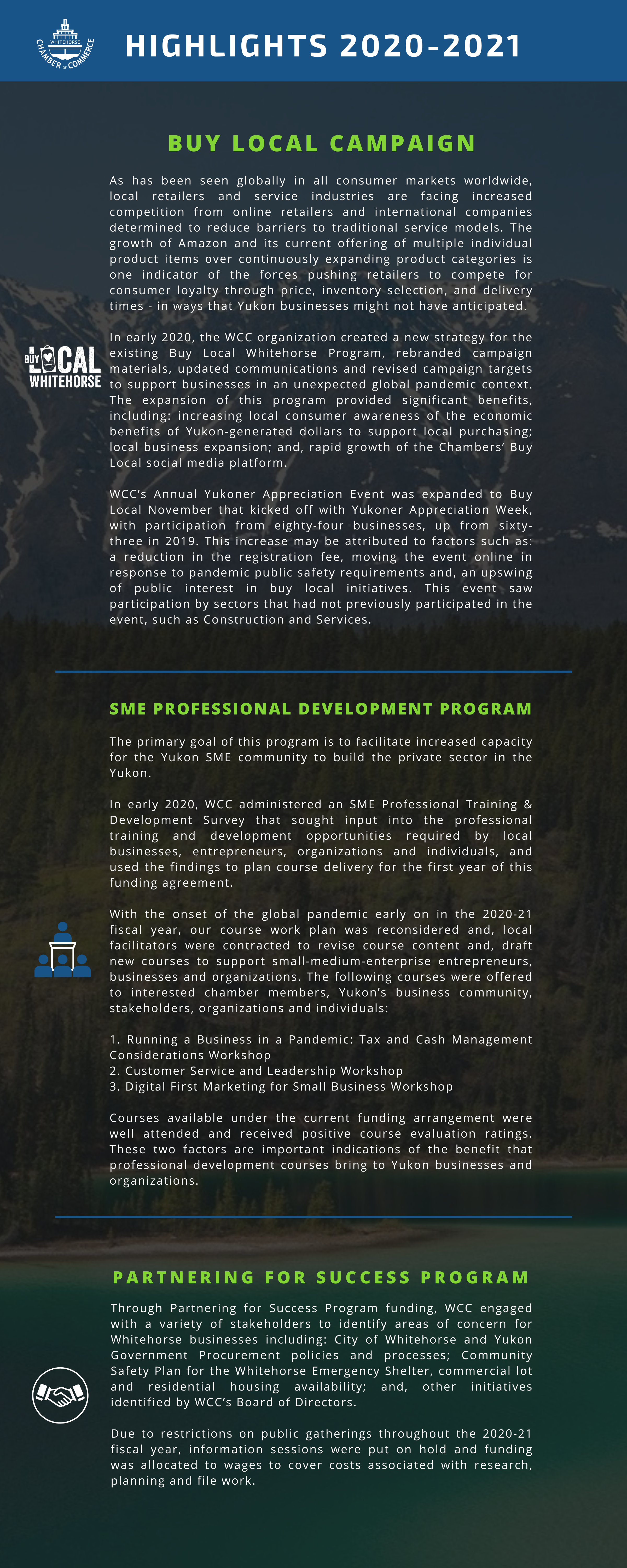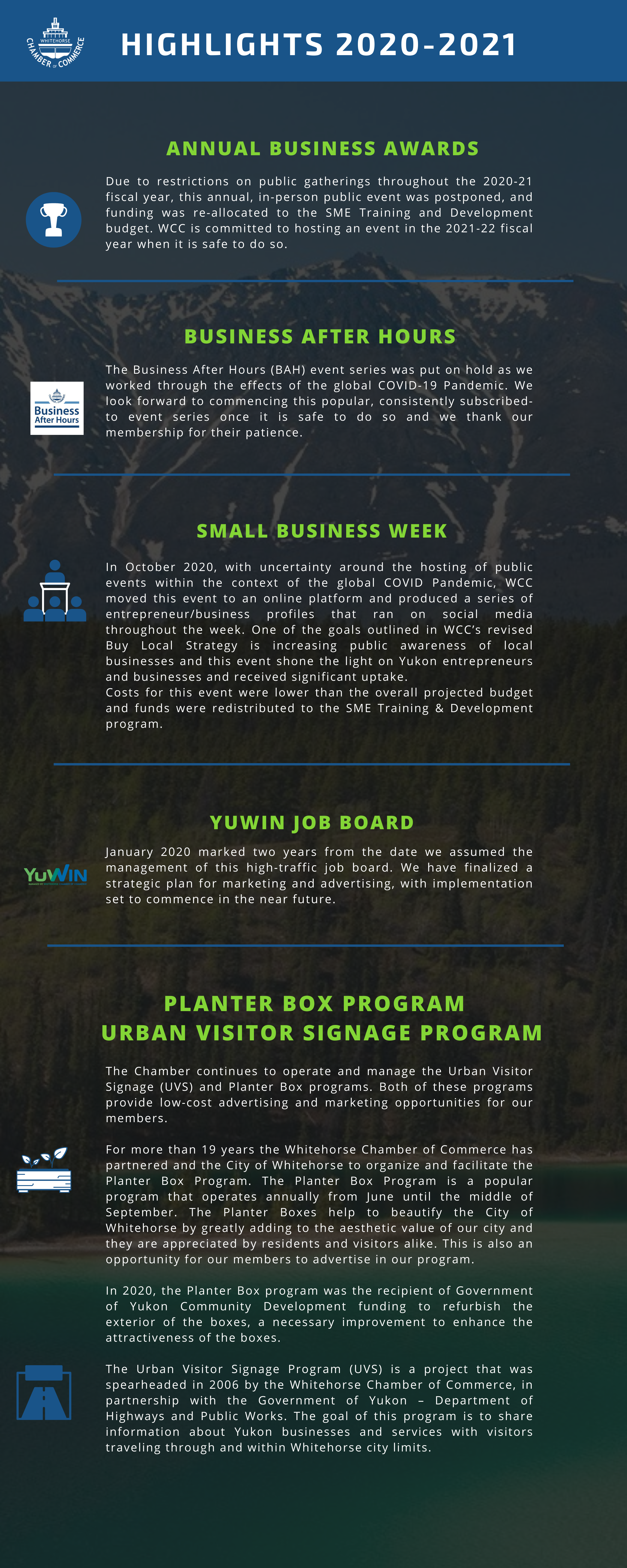 ---
Please note that membership invoices were distributed via e-mail on July 1, 2021. Within the e-mail, you will find a link that will direct you to the payment page. You may also choose to renew and pay your membership on our website.
If you have recently paid your membership for this year, please disregard this notice.
If you would like to receive a copy of your invoice, or have further questions, please contact [email protected]whitehorsechamber.ca.